We're happy to have recently added two new pedal sensor options to our catalog.
24 Pole MiniPAS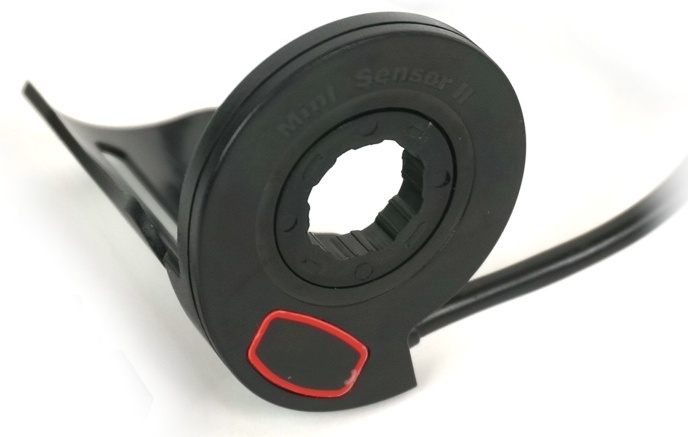 The first is the miniPAS sensor from King Meter which we had modified for plug and play compatibility with the V3 Cycle Analyst. This PAS device has both the disk and sensor tightly integrated into a low profile package that slides over the bottom bracket spindle. The result is a clean install without any of the alignment concerns that are present with separate magnet rings and sensor pickups.
And the best part is that it has a full 24 poles per revolution, providing an immediate response the moment you start pedaling. We've now outfitted most of our staff ebikes with this mini sensor, a V3.1 Cycle Analyst, and digital aux for pedal assist control. The combination is fantastic.
Sempu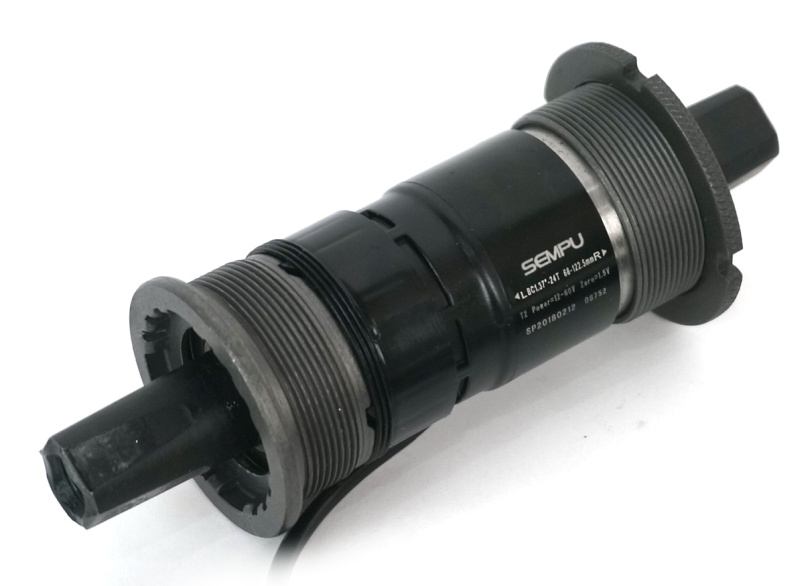 The second addition is a new torque sensor from Sempu. We had sampled Sempu sensors several years ago but ran into reliability issues. However, the latest 3rd generation T2.3 product seems much more robust. It installs as easily as a THUN device, senses force from both left and right pedals, and like the new miniPAS sensor it also has 24 PAS poles for immediate pedal response.
These sensors are available in square taper 115mm, 122.5mm and 127.5mm spindle lengths for 68mm bottom bracket shells, and even in a a fatbike version for 84mm bottom brackets. Our initial sample order of these sensors sold out fast but we expect our full shipment by the middle of march.
New PAS Info Page
And are you confused about all the options of PAS sensors and Torque sensors and whether you need or want them in the first place? Have a look at the new PAS learning section on our web page that explains in some detail the pros and cons of different pedalec sensor options and control strategies. We hope this serves as a useful reference for those wanting to learn more about pedal assist.