We are happy to introduce four new people who joined Grin recently to help us out in our sales and customer support department. Bob, Laurel, and Nicole all started at the beginning of the month and have been doing an amazing job learning all the ins and outs of this operation, while our good friend Eliza's been guiding the process since coming on board last fall.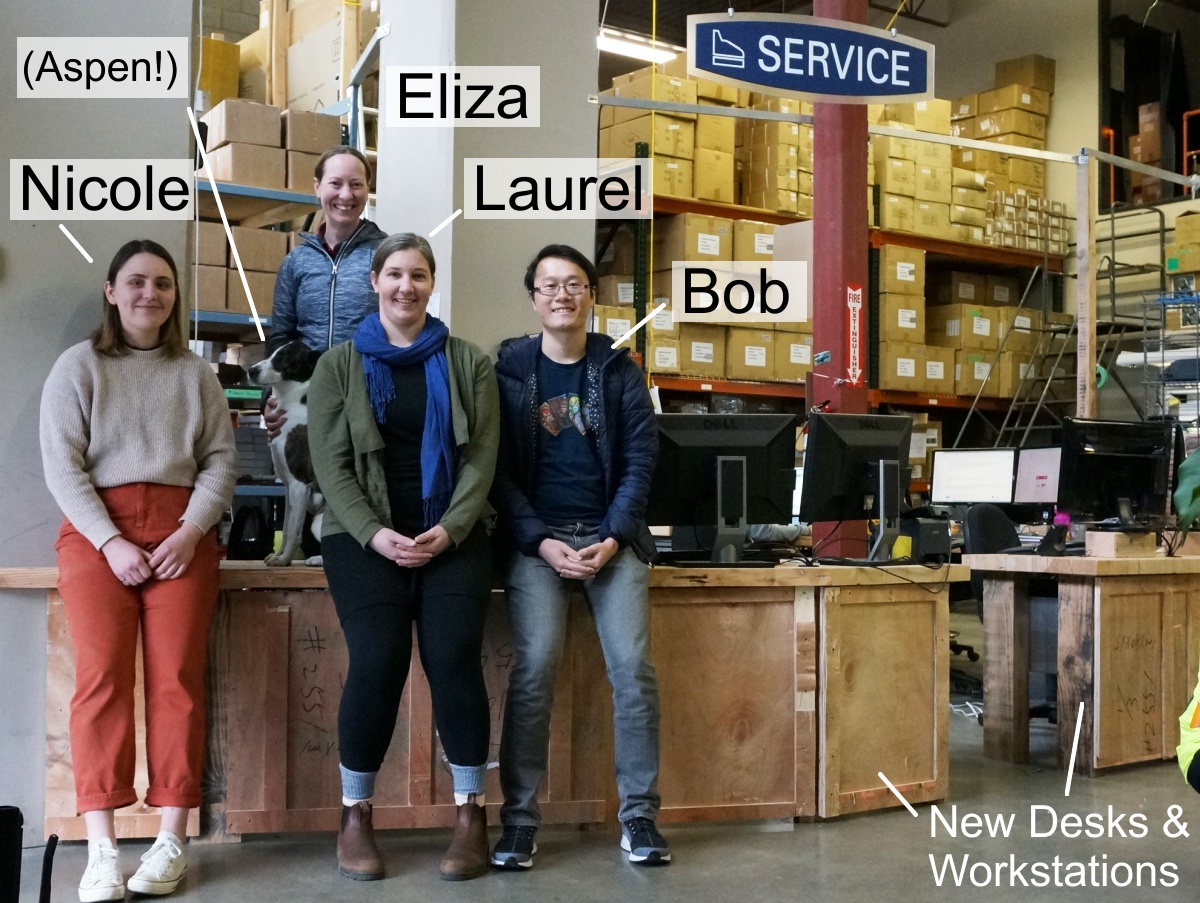 This expanded sales team will help us deliver fast response and excellent customer service as this business keeps getting busier and busier, and we appreciate your support and occasional patience as the new staff get fully trained up.
You can see that our front of shop renovations have been moving along as we accommodate this larger team and prepare ourselves for what is sure to be a busy summer. For now however, we will continue to be a by-appointment operation. If you do need to visit Grin in person, please remember to call or email in advance to book a time slot, Tue-Fri 11am - 6pm, instead of showing up unannounced.