VIMFF - Feb 26th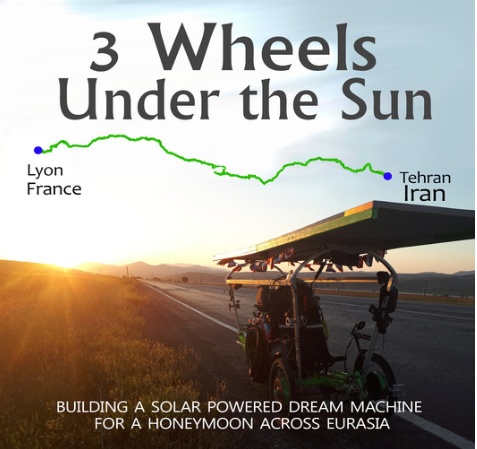 We're thrilled to report that the Vancouver International Mountain Film Festival (VIMFF) has selected our short film "3 Wheels Under the Sun" for their upcoming show. This tells the full story of our 2018 Suntrip race and will hit the big screens on Feb 26th at the Rio Theater along with presentations from other long distance bike tours . We welcome anyone in Vancouver with an interest in bike adventures to get tickets now. If you're into the outdoors be sure to check out the many other great shows during the 10 day festival.
BC Bike Show - Feb 29th / Mar 1st
We'll also have a screening the following weekend at the BC Bike Show on Feb 29th at 12:30pm, and March 1st at 3pm. This will be a more intimate environment that will allow discussions about the logistics of solar ebike touring and a Q&A session afterwords. If you are interested to hear more details about solar powered ebikes or have some burning questions then please come out. There are plenty of reasons already to check out the BC Bike Show and hopefully this adds one more to your list!