Hey everyone we have now finished started the planned Aug 22nd - 29th store shutdown. Thank you for your patience and understanding while we got caught up. Please note that while our store is now open again - we are still not serving walk-in customers due to ongoing CoVID-19 restrictions. During this week we will get caught with all aging orders and communication backlogs, and also deploy new internal systems to smooth out our operations. Our sales and support staff will still be available by email but new orders are now on hold.  If you have things in your cart you'll be able to check out on Aug 30th. 
Ebike activity has really been through the roof this summer and we wanted to thank both the team here and our customers for their patience as we adjust to this new reality. We've managed to step up our manufacturing throughput so that most of our key items (Phaserunners, Baserunners, All Axle motors, CA3-WP's, LiGo Batteries..) have been in good supply again; our sales and support team have been responding to over 1500 emails and countless phone calls each week; and our packing and shipping team of been getting record throughput out the door.
One downside of this unprecedented activity is that other items (new video releases, web content updates, R&D, user manuals, new product development etc.) have taken a backseat as we try to stay on top of top order volumes. We're hoping to make headway on a number of those fronts next week too.
Introducing our new Operations Manager - Guy Thorburn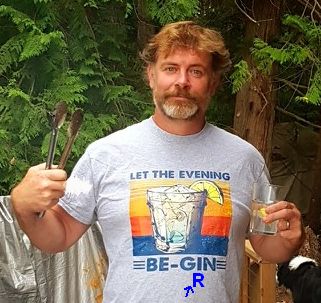 We're pleased to have brought an experienced fellow like Guy onboard as our first full-time operations manager. Guy has previously been involved with successful tech businesses in BC like Carmanah (https://carmanah.com/), and helped Grin during our first move away from the small shop on Main St. 10 years ago. We're looking forward to have him as part of our core team as we scale things to the next phase in this exciting industry. 
More

Job Hirings


Thanks to everyone that sent in an application for our recent job postings - we're currently finished with hiring for now and have a few exciting new team members here at Grin...

That said if you're an eBike repair and support expert, we'd love to hear from you - send over an email with a resume and cover letter as well as anything else you think we should know.

We've had a half dozen new staff join Grin this summer but we are still looking for even more! There are two roles in particular that we could use filled like yesterday:

1) Remote Technical Support: We're still looking for people with a technical background in order to help with troubleshooting and support. This is a position that can be done remotely so no need to be in Vancouver, but we are after someone who already has deep familiarity and understanding of Grin's entire product lineup and superb typing and writing skills. This could be a great side hustle for an ebike guru out of work due to the Covid situation, and we're open to both part time or full time possibilities.

2) Packing / Shipping Assistant: We're also after another pair of hands to work full time in the packing and shipping side of our business. This job can't be done remote, so if you know someone in Vancouver looking for a manual job with a good crew of people then feel free to spread the word.

If you are interested in either of these then please send us an email with a resume, cover letter, and any other details about yourself you think we should know.