At last Xtracycle has released the long awaited follow up of their FreeRadical bolt on cargo extenion kit, now called the Xtracycle Leap. It's a full redesign that is cleaner, more rugged, and more versatile than the original, with accomdation for 24" - 29" wheel sizes and a greatly improved frame attachment system.

We've got them in stock both stand alone and as part of a full electric package with a rear geared or direct drive hub motor. And to celebrate their arrival, and cargo ebikes in general, we're having a month long sales event on most of our cargo packages to kick start the season! This includes:

25% discount on the great value eZee Expedir bikes
(no coupon needed)
20% discount on the Yuba Cycle Stoker system
(coupon StokeRight)
15% discount on the classic Stokemonkey kit
(coupon

StokeLeft

)
10% discount on the new Leap + Motor kits
(coupon LeapHigh)
A free Satiator upgrade wih the Juiced Bikes ODK
(coupon FastCharge)
To use the coupon codes, you'll need to be logged into our website with an account and then you will have the opportunity to put in the code during checkout. This sale will last until April 15th.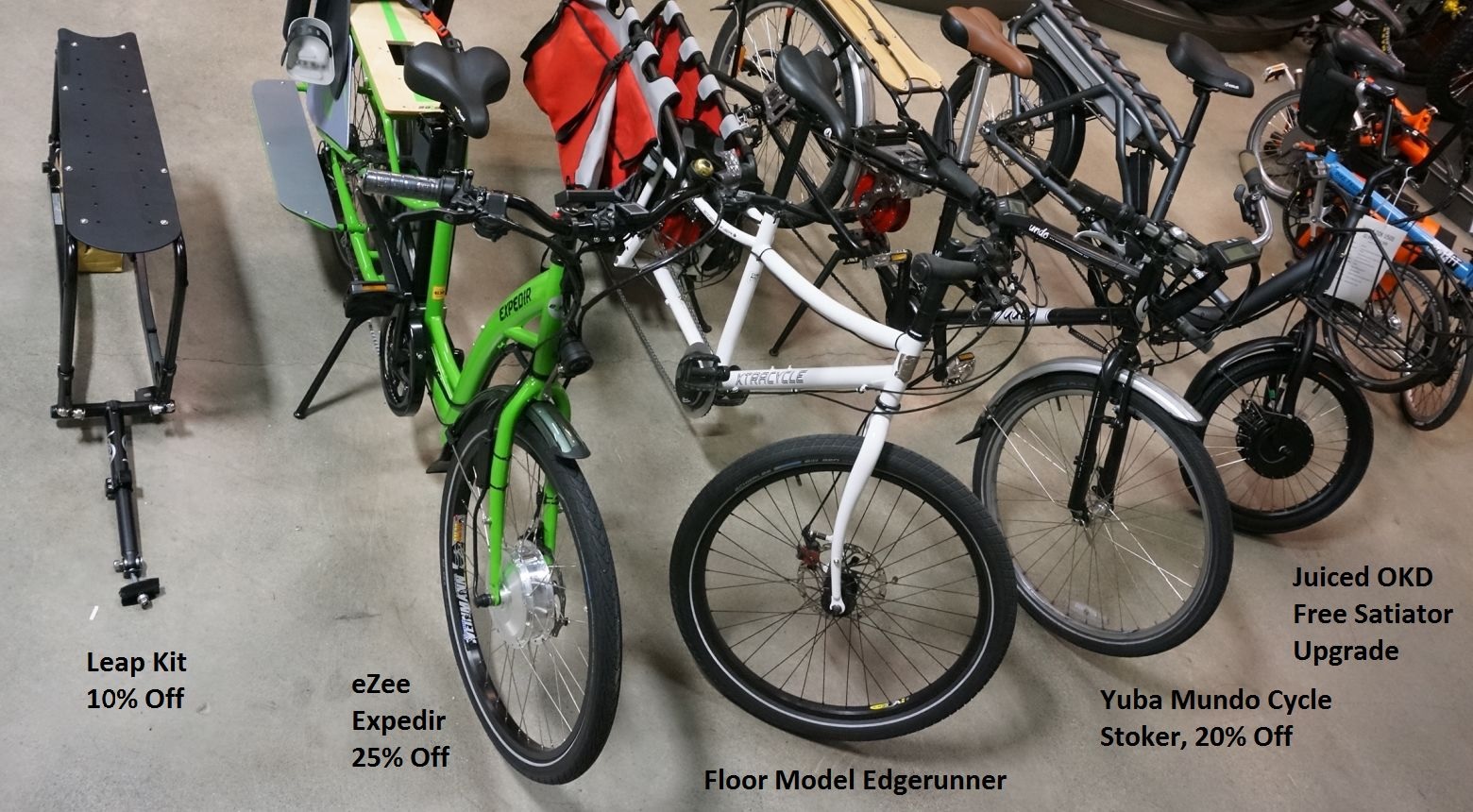 Plus, for local Vancouver customers are selling our floor model Yuba Mundo and 2014 Edgerunner ebikes, both with Cycle Stoker drive systems installed. So if you've been mulling over a cargo ebike purchase for a while but have been a bit leary of the prices, now is the time to drop by our shop for a visit.