We're excited about 2021 and hope that you are too. Things have been moving fast preparing and renovating our new shop space, and while we didn't have much disruption during the holidays that's going to change in the weeks ahead:
Full Shutdown:  Jan 18th - 24th
In the 3rd week of January we will be closed completely while we actually move the entire contents of our operation. There won't be any shipments, emails, or phone support as all our staff will quite literally have their hands full.
Limited Shipments: Jan 25th - 30th
In the final week of January we should be able to resume shipping basic parts orders from the new location, but not the more complicated conversion kits with wheelbuilds etc. Our sales team should be mostly setup in their new offices for phone and email support but we will not be able to do RMA processing or in-store visit.
Back in Biz:  Feb/March
By early to mid February we should be all geared up to resume shipping full conversion kits, do custom wheelbuilds, process RMA's, and offer in person order pickup. Most of our manufacturing will be up and running and we'll be turning the cranks of our machinery to make things happen on a whole new scale.
We can't wait to show off the new digs from which we'll be proudly serving you for years to come, so stay tuned, mind the near-term disruptions, and have a wonderfully happy new year!
We've got another two popular hub motors updated to be compatible with our L1019 connector standard.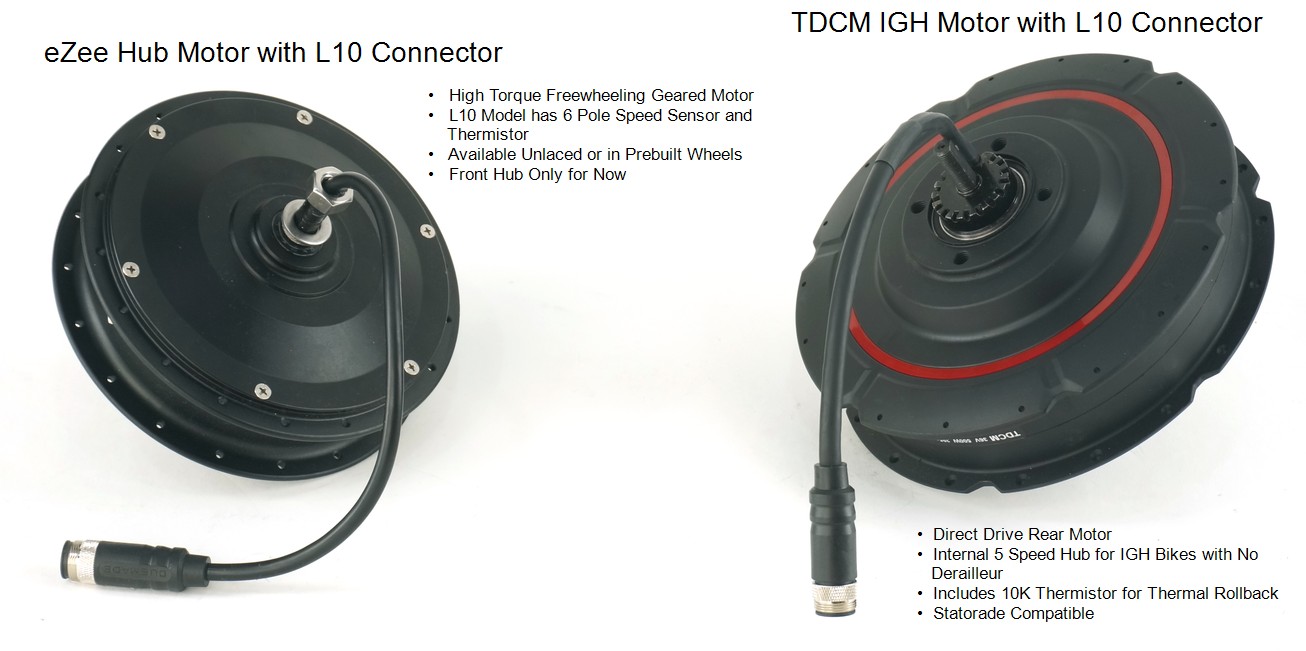 First in this list are the front geared eZee motors. Our latest batch includes an internal 6 pole speed sensor and thermistor just like the GMAC motor, and has a side plate updated with O ring seal for better waterproofing too. This lets us offer the eZee hubs in our ready-to-roll package with a Baserunner motor controller and finally brings a high torque freewheeling geared drive to our RTR collection.
We have these available prebuilt in 20", 24", 26", and 29" wheel sizes and also as unlaced hubs for custom wheelbuilds. (There are also still a number of our original Anderson terminated eZee hub motors left on heavy discount for those bargain shopping.)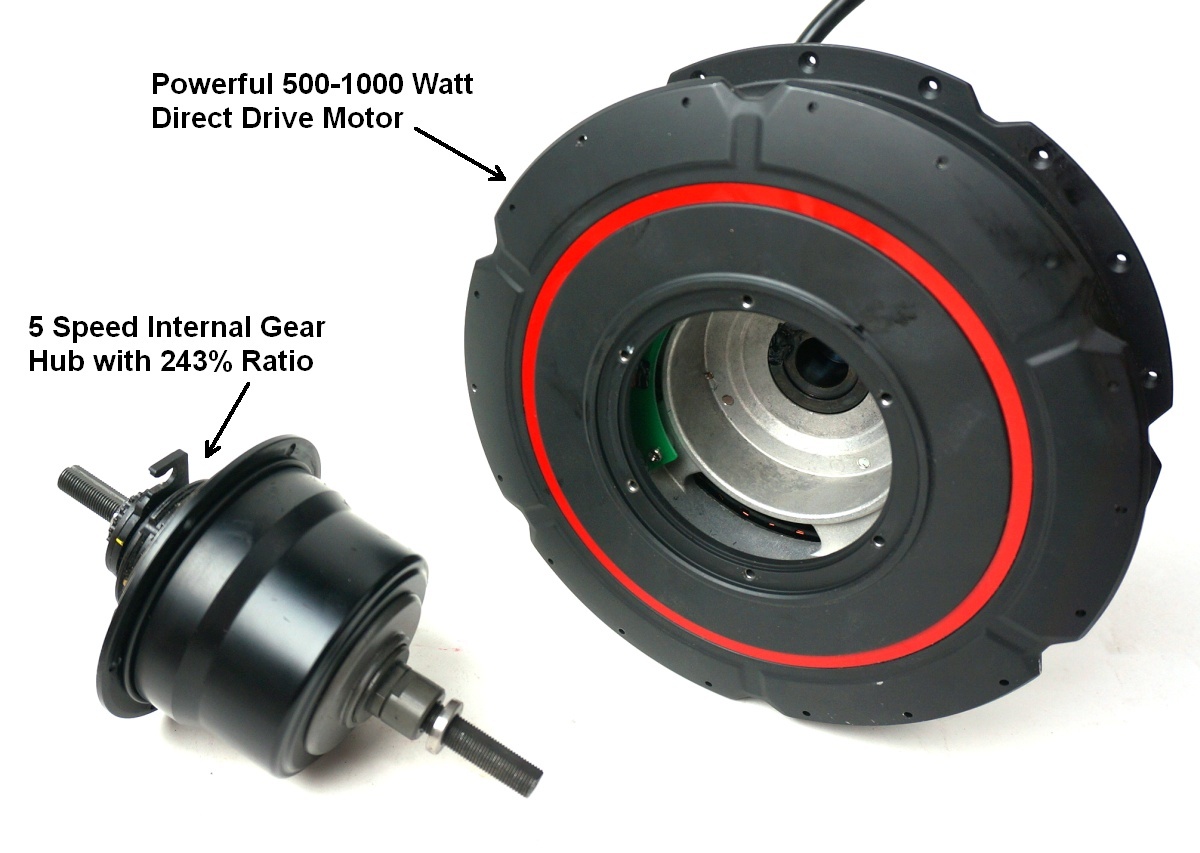 The second motor to get this upgrade is the unique TDCM hub with 5 speed internal gearing. This direct drive hub motor fills a unique roll at converting bikes that don't have a rear derailleur. You get a 5 speed Sturmey Archer IGH for your pedal drivetrain and a direct drive hub motor for the electric drive all in one wheel. Now that we have these motors reworked with an L10 plug they too are available in our convenient RTR kits with a downtube battery, as well as DIY kits for use with 3rd party packs.