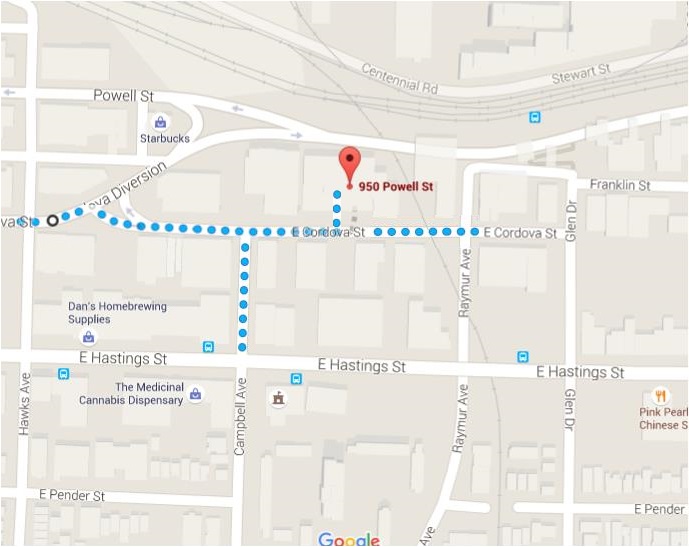 Location:
Grin Technologies Ltd
205-950 Powell Street (entrance on East Cordova)
Vancouver, BC, Canada
V6A 1H9
Email:
sales@ebikes.ca (orders, order status, shipping, and payments)
info@ebikes.ca (technical questions or troubleshooting issues)
Phone (read note below before calling):
1-(604)-569-0902, Tue-Fri 11am-6pm.
************************************************

Covid Update: We are no longer doing scheduled visit appointments to reduce inadvertent exposure at our shop. For local customers wanting to purchase items, please place and pay for the order online first and we will notify you when it is ready for pickup. We are not serving walk in customers right now.

Summer 2020 Notice: Expect Communication and Order delays!
This summer has been much busier than we had anticipated and we are unable to keep up with our normal response and order shipment time targets. We are doing are best to cope with these volumes and keep everyone happy but please expect more like a 2-4 day response to inquiries (rather than the 24 hours) and expect that orders will sometimes take over a week to ship out rather than 1-2 days. We appreciate your patience and understanding while we try to balance things out and help serve everyone as our resources allow.
We have 2 phone lines and they are often busy as we use the phone for important business to business communication. If you have basic questions about components, want to place an order but aren't sure of certain things etc. then best to send us a detailed email and you will get a thorough reply. The same goes for more advanced technical support and advice. Our technical staff are not generally available by phone but they will routinely scan emails both during and after work hours. If you phone in with specific questions and we tell you to email instead, please do not take offence, this is to help ensure you get correct information and to serve you better.
************************************************
Visits by Appointment:
Tuesday - Friday: 11am - 6pm

Mailings:
Please do not mail any item to our address without first requesting an RMA number from us. We can receive dozens of packages in a day, without an RMA it's likely to get lost on the shuffle.
Contact Details
info@ebikes.ca
sales@ebikes.ca