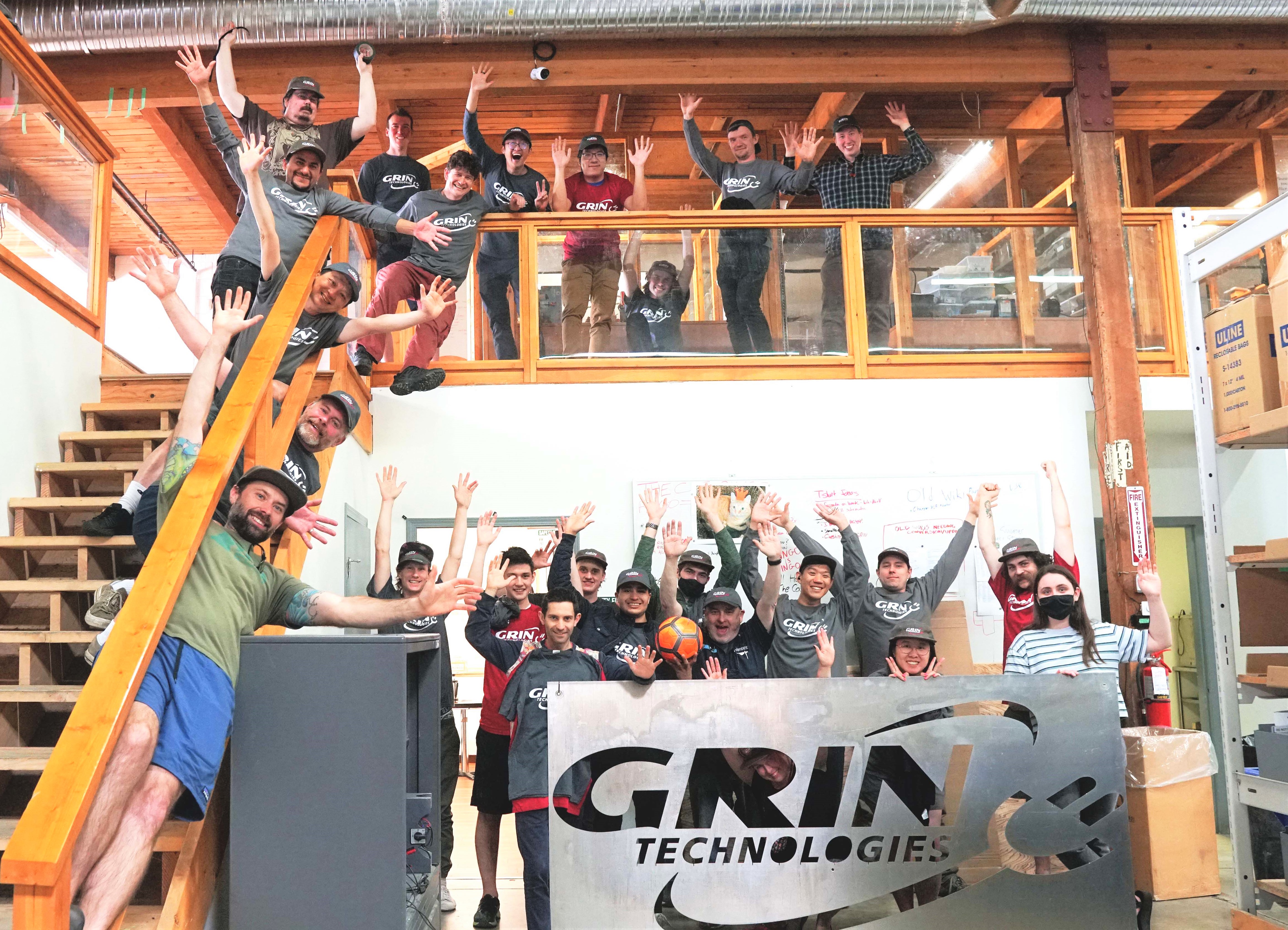 Grin Technologies Ltd. is a small Canadian product design and R&D company based in Vancouver that is dedicated to advancing the state of after-market electric bicycle conversion kits. We take pride in designing and making clever electric bike parts and accessories that are universal in nature and not locked to proprietary standards. Originally incorporated in November 2005 as two companies "The Renaissance Bicycle Company" and "Petro Can't Ebike Accessories", we merged operations and changed names in 2010 to Grin in order to better reflect our wide scope of EV activities.

About the ebikes.ca website:

Our current website www.ebikes.ca was registered by Justin L-E in 2004 with a mission of becoming a dedicated resource site for the then very nascent North American DIY ebike movement. It has served as a homepage for the UBC electric bike club, a host for online tools such as the ebike simulator, a blog site, and since 2007 as an online shop for electric bicycle conversion gear, with longstanding involvement with the Crystalyte and eZee product lines, plus of course all of our Grin Tech products.


For a old but still relevent overview of our operations, have a look at the long format video interview and shop tour that Court of electricbikereview.com filmed while stopping by our facility on 20E 4th Ave several years ago. We since spent 5 years at a place that was double that size at 950 Powell St., and have now moved to a location twice as large again at 1290 Odlum Drive.
What we do:

Here at Grin, we're deeply involved in many aspects of the electric bicycle movement.
Download our Grin Overview Brochure
We design and manufacture unique electric bicycle hardware under our own GRIN brand (Cycle Analyst, Battery Mounts, DC-DC converters, Torque Arms, Phaserunner controllers, All Axle Hub Motor, the Satiator charger etc.)
We retail parts directly to DIY ebike enthusiasts via the website www.ebikes.ca and in person at our physical store
We distribute electric bike conversion kits to other dealers and tech savvy bicycle shops
We provide parts to OEM companies manufacturing complete high performance or unique electric vehicles
We provide a ton of tech support and consulting to other early stage companies doing stuff we find interesting
We run a comprehensive research and development lab for understanding and enhancing the performance and reliability of electric bicycle components
We organize and participate in community events that promote awareness of electric bicycles as a viable and fascinating transportation option for the 21st century
We maintain (in a very hands-off way) the freewheeling ebike forum endless-sphere.com

What we don't quite do:

We have our hands pretty full with everything listed above, and there are a few services we don't provide.
With few exceptions, we do not sell complete electric bikes, only conversion kits and hardware for retrofit builds. These days there are many options for complete pre-built electric bicycles of good quality which is great, but that is not our business. For an explanation why we're focused just on kits, see this article here.
We do not install kits for people, we really want our customers to go through the process of installing things on their bike so that they know how all the components fit together and be able to do first order troubleshooting.
We don't generally do service and troubleshooting work on 3rd party ebikes. Though we have all the expertise to troubleshoot and fix most things and would love to help people, we do not have the time to take this on. However, we can often point people in the right direction for fixing stuff we did not supply when given a clear description of the symptoms and issues.