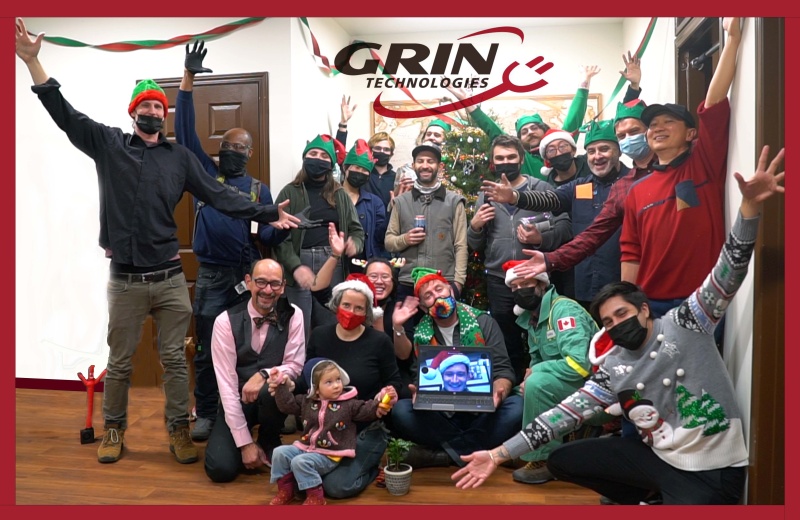 Grin Technologies is a Vancouver-based company that was started by UBC engineers in 2005 to advance electric bike technology. We have grown over the past 15 years with the help of many inspired and talented people and our team now consists of 28 creative, diverse and unique employees designing, developing, manufacturing and selling leading edge electric bike components from our new manufacturing space in East Van.
We value the creative, adventurous spirit and the DIY ethic. Many of our staff have their own passion projects and we support their development with opportunities to learn and build using our shop (after training of course). Working at Grin means being part of a team of people who are passionate about what we do, and who believe that electric assist can help expand the reach of bicycles and other vehicles to a much wider audience and have a greater impact.
Be part of the eBike revolution!
Here are our current open positions:
CNC MACHINIST- Like to make products out of metal? Have experience with CAD? Love to tinker and play with amazing CNC machines? We have a role for you: LINK
EXPERIENCED MANUFACTURING TECHNICIAN - have a few years of manufacturing under your belt? Want to come be part of a growing ebike technology developer right in East Van? Apply through Indeed: LINK
SALES TECHNICIAN- we are looking for a positive and energetic technically oriented person to join our Customer Support Team! Lots of room to grow. Apply through Indeed: LINK
WOMEN IN TECH!! - We are actively seeking to add more women in our tech positions. If you are interested in working in a tech field please contact us directly so we can match your skills and interests with work here.
WEB DEVELOPER- MAGENTO!! Our website needs a champion. We are looking for someone with a blend of front and back-end experience to join our Software Team. If you are a Magento Guru contact us!
Application and Compensation
If you are interested in applying to Grin in any of the capacities listed above, please send us a resume and cover letter via email to careers AT ebikes.ca. The exact starting compensation offered for each position would depend on the skill set and background experience of the applicant.