We've got two new Grin items hot off our milling machine that should help overcome difficulties in electric conversions.
The Handle Bob
---
The first idea actually comes courtesy of our customer Bob. Bob you see has a Grin All-Axle bike conversion and ran into the familiar situation of having handlebars that didn't lend themselves to sliding on a throttle. This happens all the time with curved drop bars, oversized handlebar tubing and whatnot. His solution with a piece of 22mm OD tube cut and drilled to secure at right angles with a pair of cable ties was so elegant and simple that we had to make this into a product.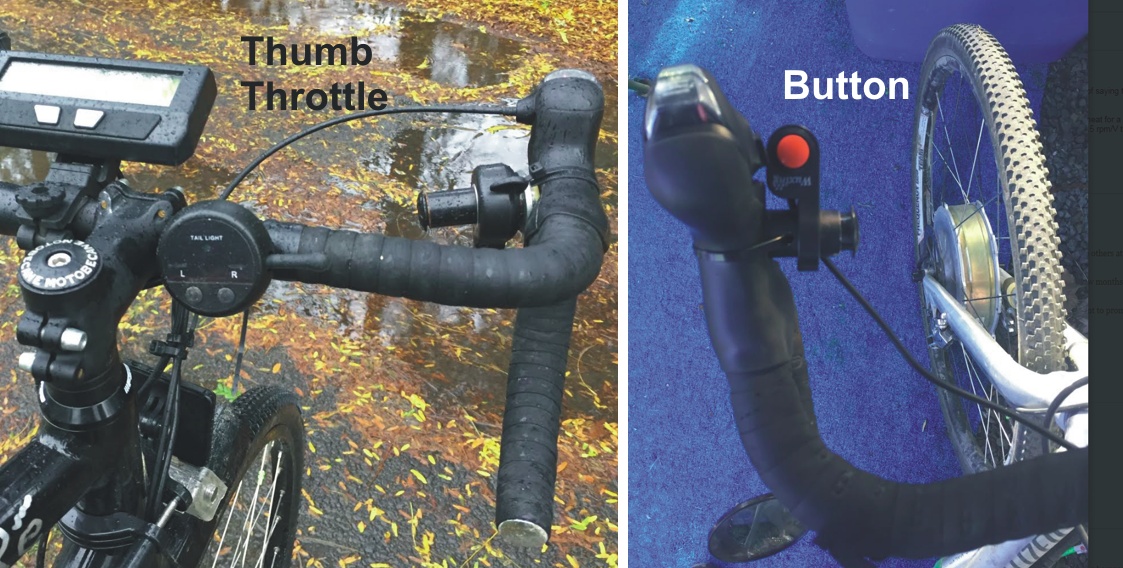 So in his honor we introduce the Handle Bob, allowing you to easily attach a small bobbin to handebars on which you can affix a thumb throttle, CA aux input, headlight button or other small device without needing to remove your grips or anything else. It's the simplest and lowest tech product that we've ever manufactured in our little machine shop, but one that just might have a big impact for many builds.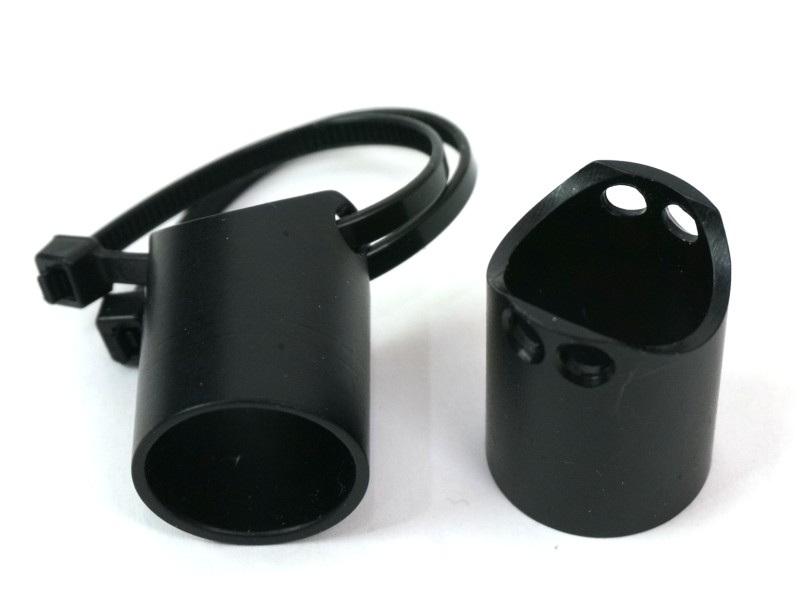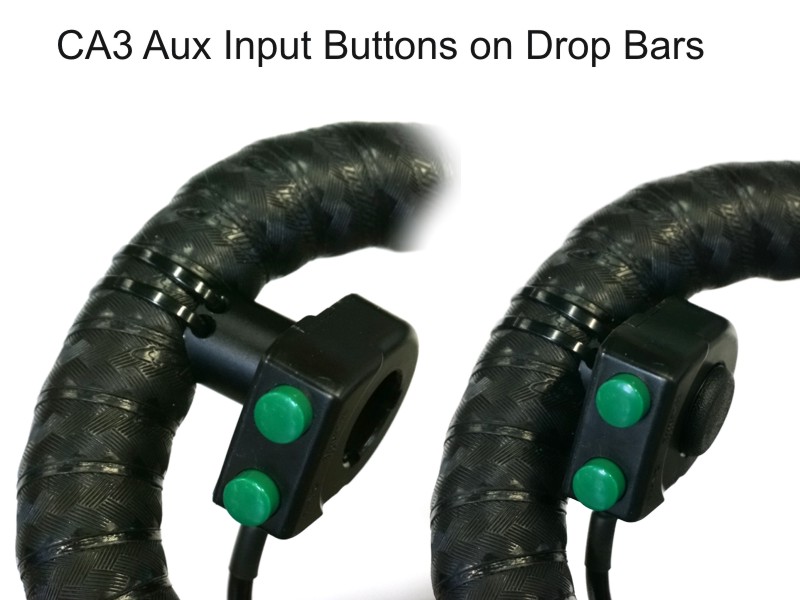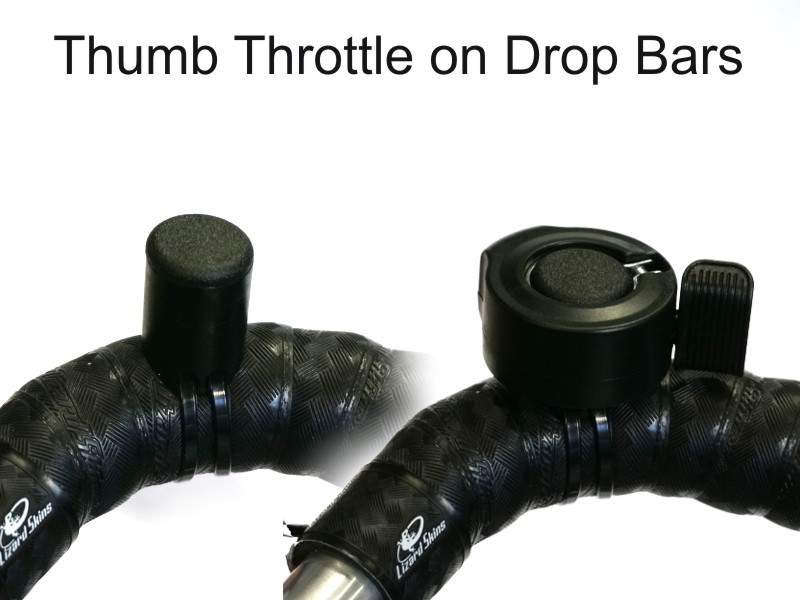 The Bottle Bob
---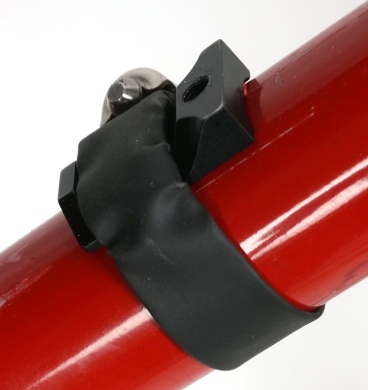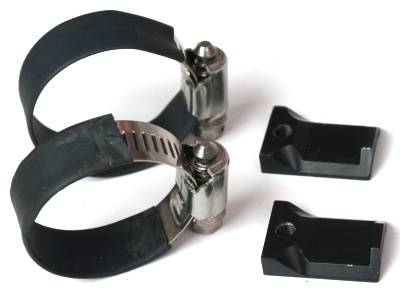 The 2nd item helps when installing downtube and waterbottle batteries on bike frames that don't have properly located waterbottle braze-ons. We're calling these our Bottle Bobs, and they let you add a solid M5 threaded attachment point anywhere on your bike tubing with the security of a stainless steel hoseclamp.
In fact, these attachments are stronger and more secure than many of the riv-nut frame eyelets which can occasionally tear out of the frame tubing with heavy batteries, and allow you the security of having 3 or 4 attachment points to the battery base plate rather than just the 2 when you use the frame's bottle mounts.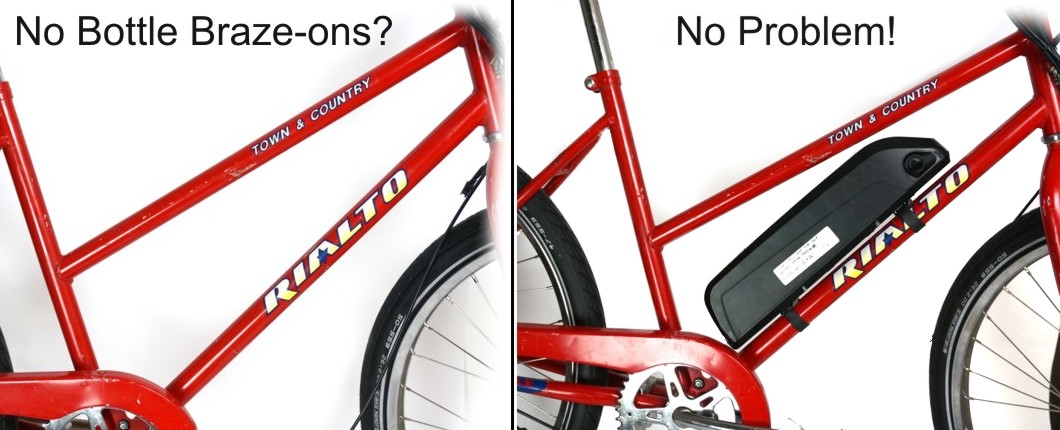 And of course, you can also use them to attach more waterbottle cages to your bike!
Both the Handle Bobs and Bottle Bobs are already available from our store, manufactured at Grin from machined aluminum and black anodized for a lasting sharp look.