We had an agenda this year to tackle product documentation and make it easier for people to find thorough setup guidance and usage notes on their ebike hardware. In fact, we even have a little known section on our website that has a compilation of all the reference docs and user manuals we've produced over the years, and should probably call attention to it:
Go to the header LEARN -> DOCUMENTS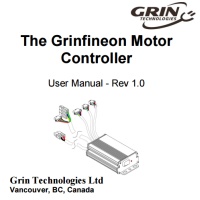 There are two significant additions that we completed in the last week. First is our complete user manual for the Grinfineon controller series, which goes into great detail on all the features and limitations of these almost universal motor controllers.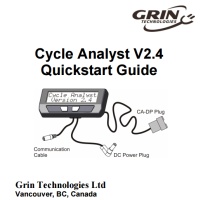 And secondly, we completed a Quickstart guide for the V2.4 Cycle Analyst. This covers all the information and key settings needed to get 95% of users up and running, without delving too much into techno talk. We're hoping that it strikes the right balance of information vs. intimidation and look forwards to any feedback that you have.
Based on your response, we'll be doing a series of similar Quickstart guides on setting up the V3 Cycle Analyst for various functions too. And not just print guides but video tutorials as well!
Above is our first stab at that, with a youtube tutorial on how to setup and configure V3 Cycle Analyst to use a magnet ring PAS sensor. If Zuckerberg says that very soon almost all web content will be video, we figure he might be right (again). So it's time we get with the program. Still no Grin Facebook page though!