We're often in the midst of evaluating and revising our product offerings and figured it was a good idea to shed some light on our plans for 2016. In addition to the Thru-Axle motor discussed in the last blog post, we've got some other items that are actually available now.
9C+ Front Motors with Statorade:
Our plan for 2016 is to have Statorade and 0.35mm laminations by default in all of our direct drive hub motors, reducing the rolling drag and increasing the heat dissipation capabilities across the board. We're starting this off by introducing what we call the 9C+ hub motor series which we quietly slipped on our website last month.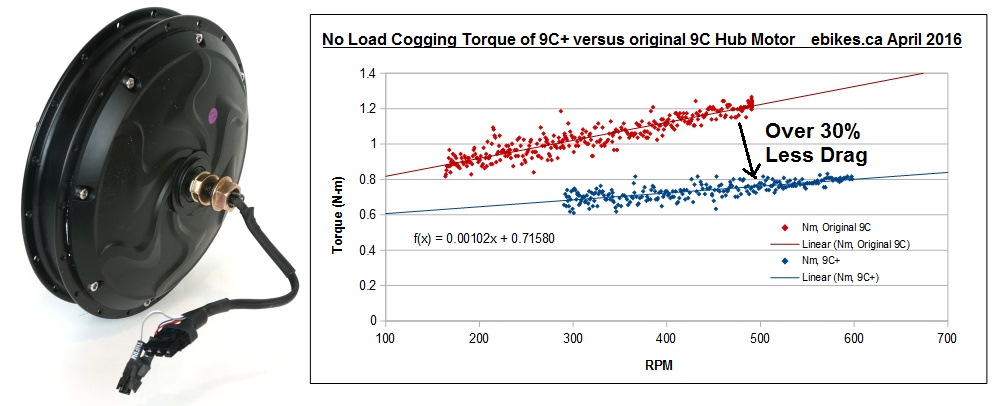 Outwardly this looks like a generic 205mm DD hub. But internally it has the 0.35mm core, a drilled through disk hole for injecting fluid, a thorough silicone sealant on the side plate to prevent fluid leakage, an embedded thermistor for temperature sensing, and is already pre-loaded with 5mL of Statorade. And at just $175 for the hub it's probably the best value drive option we've ever offered.
The 9C+ motors are available in front drives in a 5,6, and 7 turn winding, either as a bare hub, hand-built into a wheel, or as part of a complete conversion kit. They are also modeled on our simulator as the 9C+ 27XX option.
Mini Geared Hubs, from Outrider to Bafang:
We've stopped carrying the small geared motors from Outrider, and are replacing these with a similar sized G01 series hub from Bafang. This particular motor is much easier to service, has cables exiting from the side plate rather the end of the axle, has better disk brake compatibility, and is customized for us with an internal thermistor for motor temperature sensing.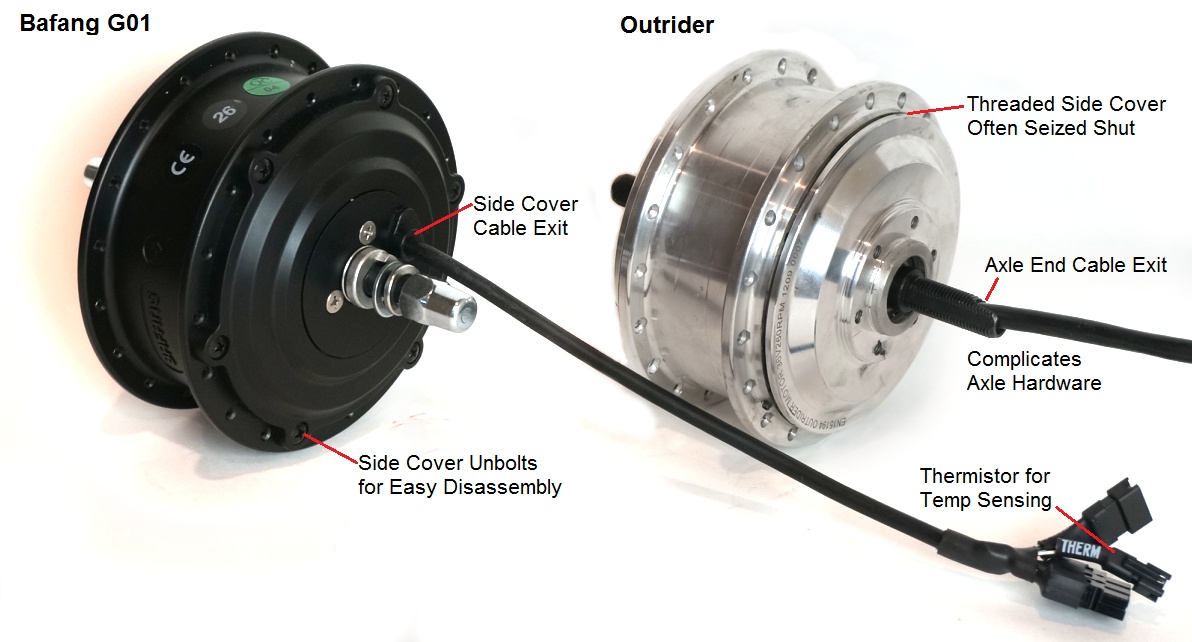 It should be a dandy option for the light weight lower power (250-500 watt) conversion systems, and we've got both fast (10rpm/V) and standard (8rpm/V) winding options for to suit different wheel diameters and pack voltages. The hub is already on our simulator, spoke calculator, and is available either as a bare hub, laced into a rim, or as part of a complete conversion kit.
Stokemonkeys Back with Options
And finally, we've largely finished setting up our CNC machine center and welding stations in our new space, allowing us to resume fabricating the stokemonkey kit hardware which was out of stock for a little while. We're now now offering the stokemonkey clampset with specific ID's to match several common tube diameter for an ideal clamping fit, and even have a custom option where we will CNC it to your specific tube size.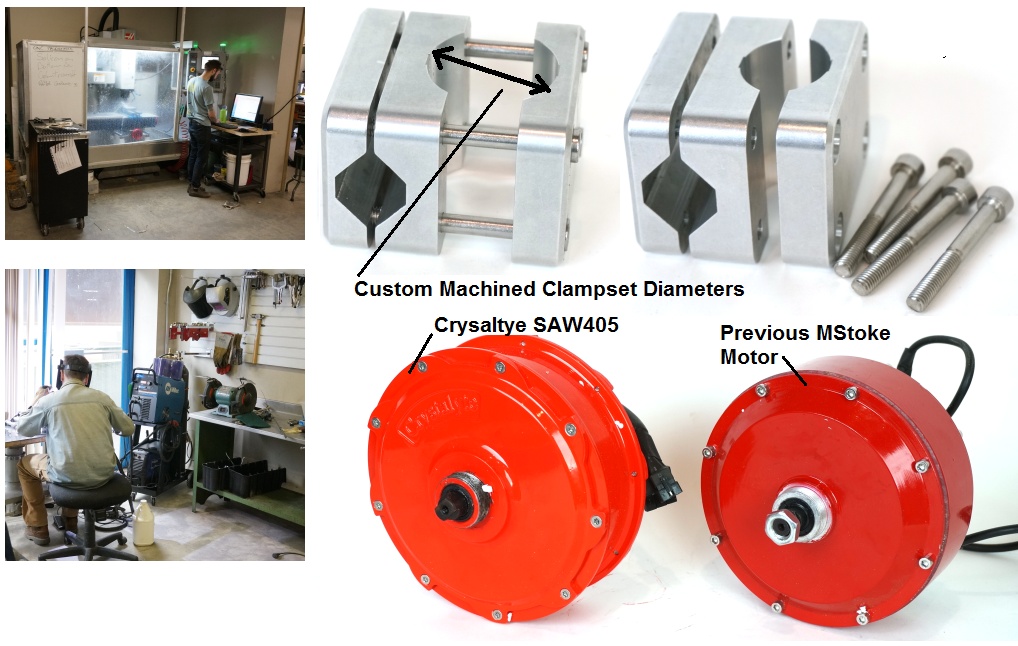 We've also switched the motor source back to Crystalyte just like the very original SM motors were based, but using their newer SAW40X motor line instead of the 400 series.