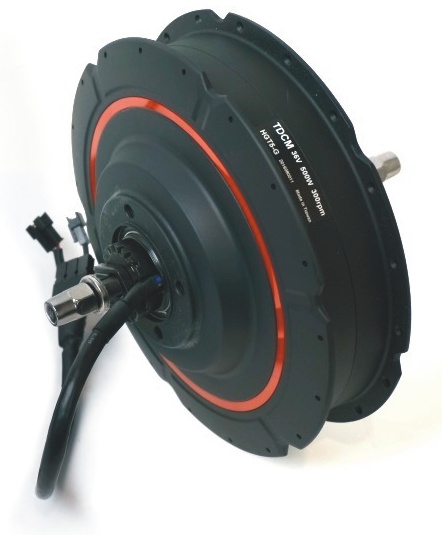 There are some new items in the rear hub motor department in stock here at Grin. First is a fast (395rpm) version of the 5 speed Internal Gear Hub (IGH) motor from TDCM. This high speed winding choice is perfect for folding and recumbent bikes with 20" wheels which can benefit from the internal hub gears, and is also great for people who want a fast ebike setup in a normal 26" wheel without resorting to high voltage batteries.
In something of a Grin exclusive we've also had both the standard (300rpm) and fast (395rpm) motors in our latest batch made with 0.35mm laminations for reduced core loss, and using our custom high-flex 12 gauge phase cable for the motor lead wires. These Taiwanese made motors are in a different quality league than any of the direct drive hubs we're used to seeing from china and make for very clean derailleur-free ebike builds. The performance details of this new hub are already live on our simulator.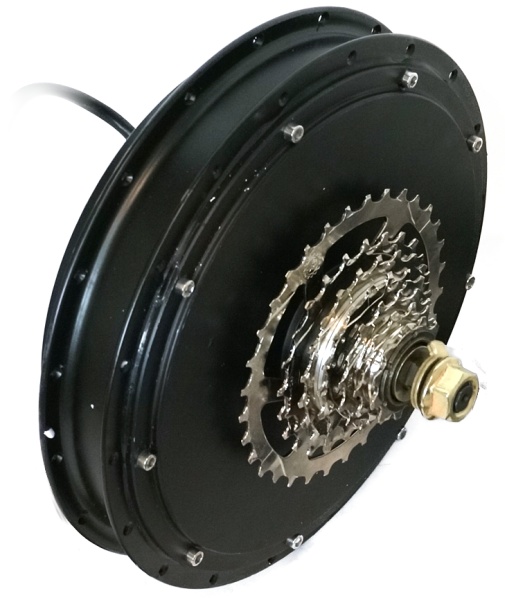 The second update is that we've now got a rear version of the 9C+ motor series in 3 different windings. Like the front 9C+ motors from Grin, this one features 0.35mm laminations for minimal drag when pedaling, and has a thermistor and fully sealed side covers with a statorade injection port in the disk holes. At just $185 it's a great value motor with impressive performance for those who don't mind if the mechanical details like disk rotor alignment, flange wobble etc. are at Chinese standards.