In our quest to make hub motors keep up with changing frame standards, we've just released a custom version of the Crystalyte 'H' series UFO motor that is compatible with rear thru axle bike frames. We have the rear H3540 and H3525 motors in a 142x12 standard, and a wider H4040 motor available for the 148x12 boost size.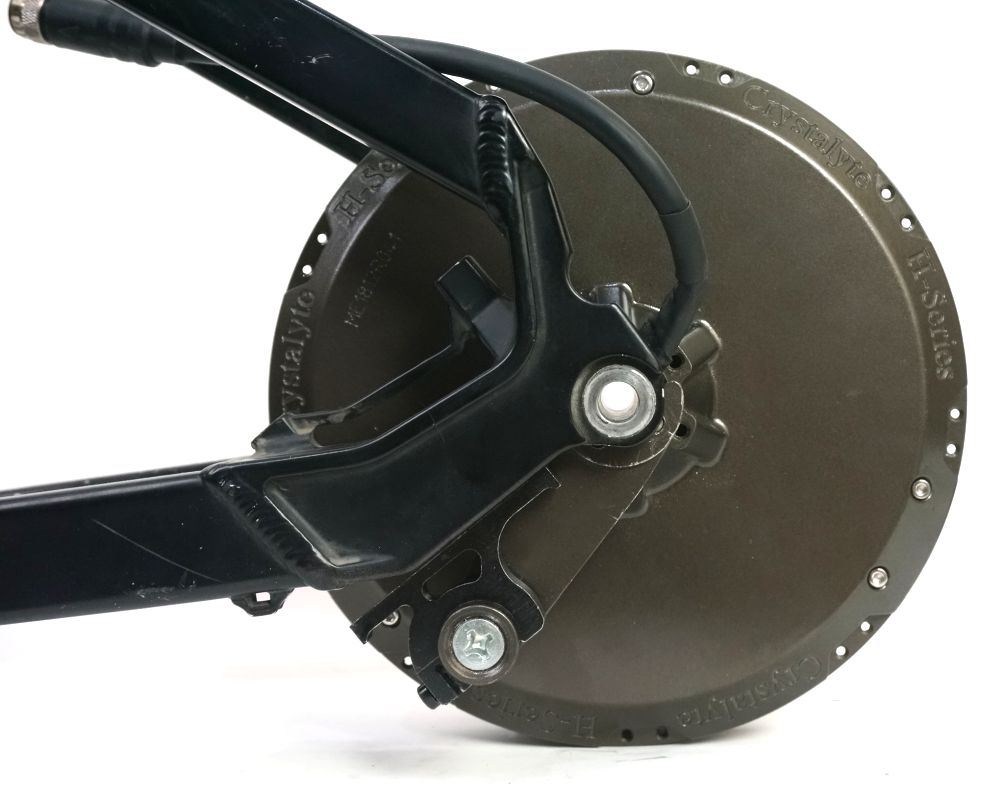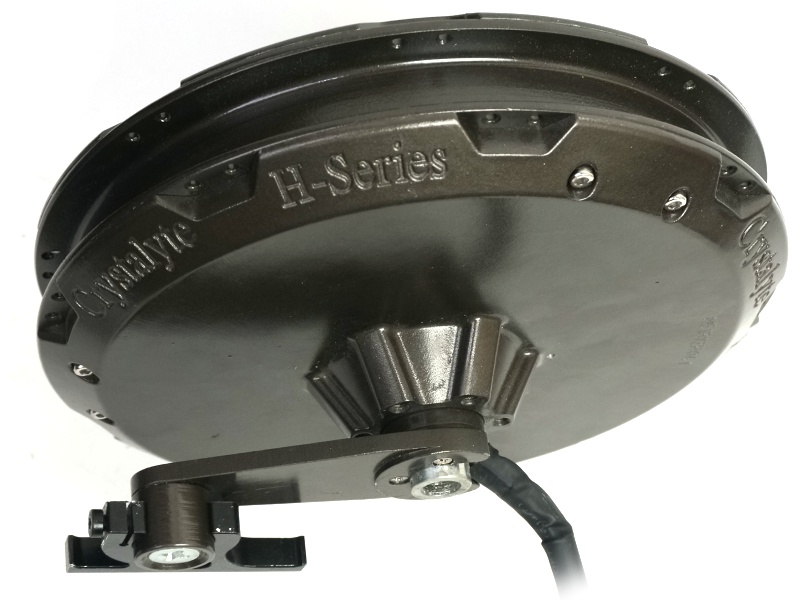 These motors have an integrated torque arm and we've designed a special CNC machined aluminum frame clamp that provides a versatile means to secure the arm against rotation. They open up electrification options for new bike frames that have adopted the thru-axle hub standard, using the rugged and time proven Crystalyte motor series.
They are using the L1019 plug standard and are available as part of a complete kit package as well.