The torque sensor options at Grin have been getting better and better. We now have a cup adapter for the popular Sempu sensors which extends the flanges out so that they fit bike frames with 73mm bottom bracket shells. For the longest time people with 73mm BB's have been out of luck for aftermarket torque sensors, but no more.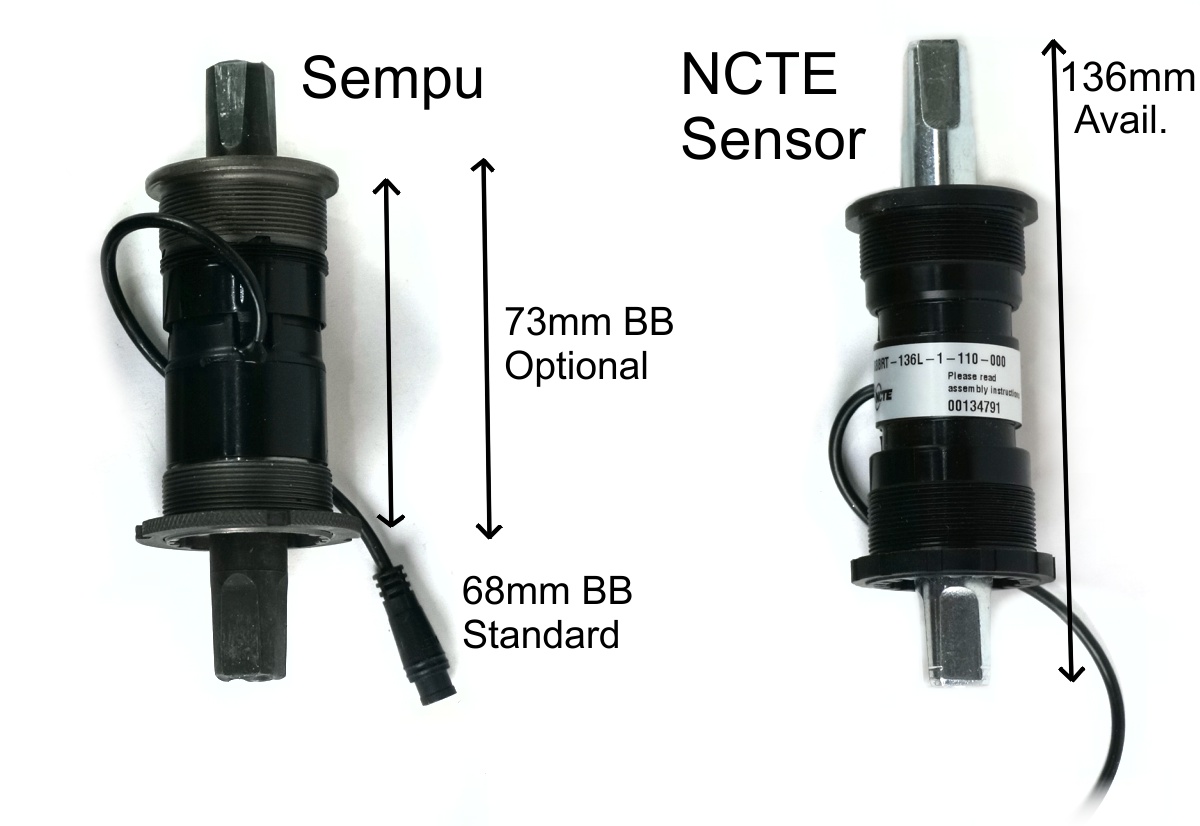 In addition, we have a new lineup of torque sensors from NCTE to replace the long out-of-stock THUN devices. This restores the option for a true transducer that measures the actual spindle torsion. They provide an accurate human watts readout, and unlike other sensors they can be used in mid-drive setups where the motor is driving the right side chain.
To help this DIY mid-drive use case we've brought in stock the extra long 136mm spindle option, providing additional clearance for motors and extra chainrings on the right side.
To learn more about these different sensor types and how to choose the best one for your ebike, have a read of our newly completed Advanced PAS Kit article. It should help demystify things.
And finally, Robbie made a nice video this summer showing the installation process for the Sempu sensors. We hope this provides a clear idea of what is involved in adding one of these torque sensors to your ebike build.