We've got another two popular hub motors updated to be compatible with our L1019 connector standard.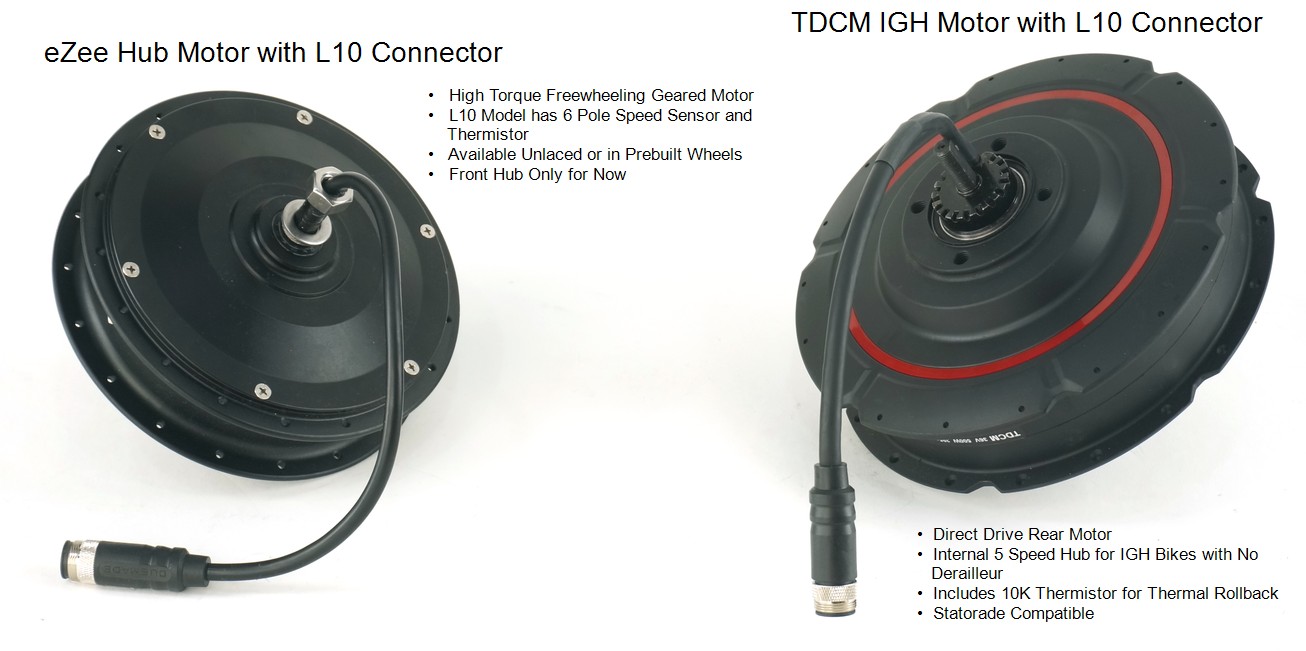 First in this list are the front geared eZee motors. Our latest batch includes an internal 6 pole speed sensor and thermistor just like the GMAC motor, and has a side plate updated with O ring seal for better waterproofing too. This lets us offer the eZee hubs in our ready-to-roll package with a Baserunner motor controller and finally brings a high torque freewheeling geared drive to our RTR collection.
We have these available prebuilt in 20", 24", 26", and 29" wheel sizes and also as unlaced hubs for custom wheelbuilds. (There are also still a number of our original Anderson terminated eZee hub motors left on heavy discount for those bargain shopping.)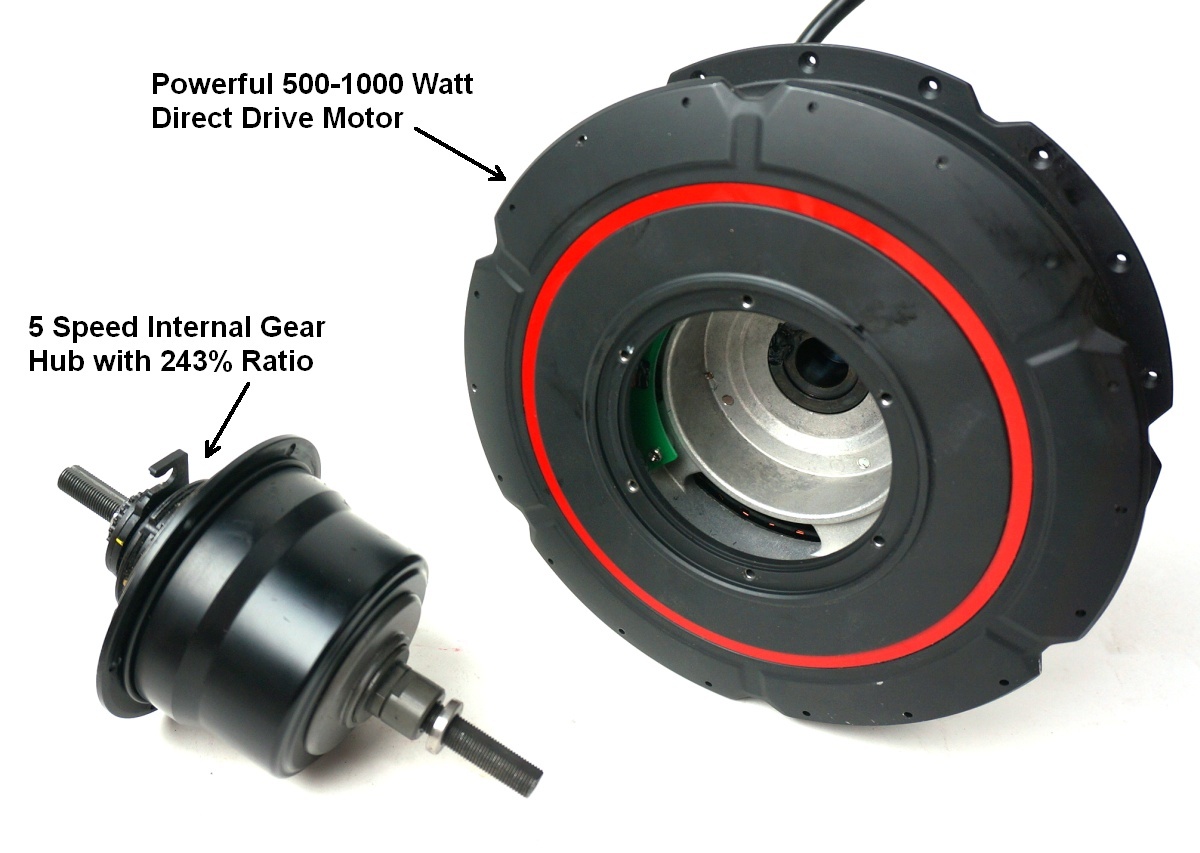 The second motor to get this upgrade is the unique TDCM hub with 5 speed internal gearing. This direct drive hub motor fills a unique roll at converting bikes that don't have a rear derailleur. You get a 5 speed Sturmey Archer IGH for your pedal drivetrain and a direct drive hub motor for the electric drive all in one wheel. Now that we have these motors reworked with an L10 plug they too are available in our convenient RTR kits with a downtube battery, as well as DIY kits for use with 3rd party packs.