We've spent a busy winter doing lots of tests and experiments with torque arms, axles, and regen, and it's been most revealing. You can count on us making a video soon that dives into all these gory details.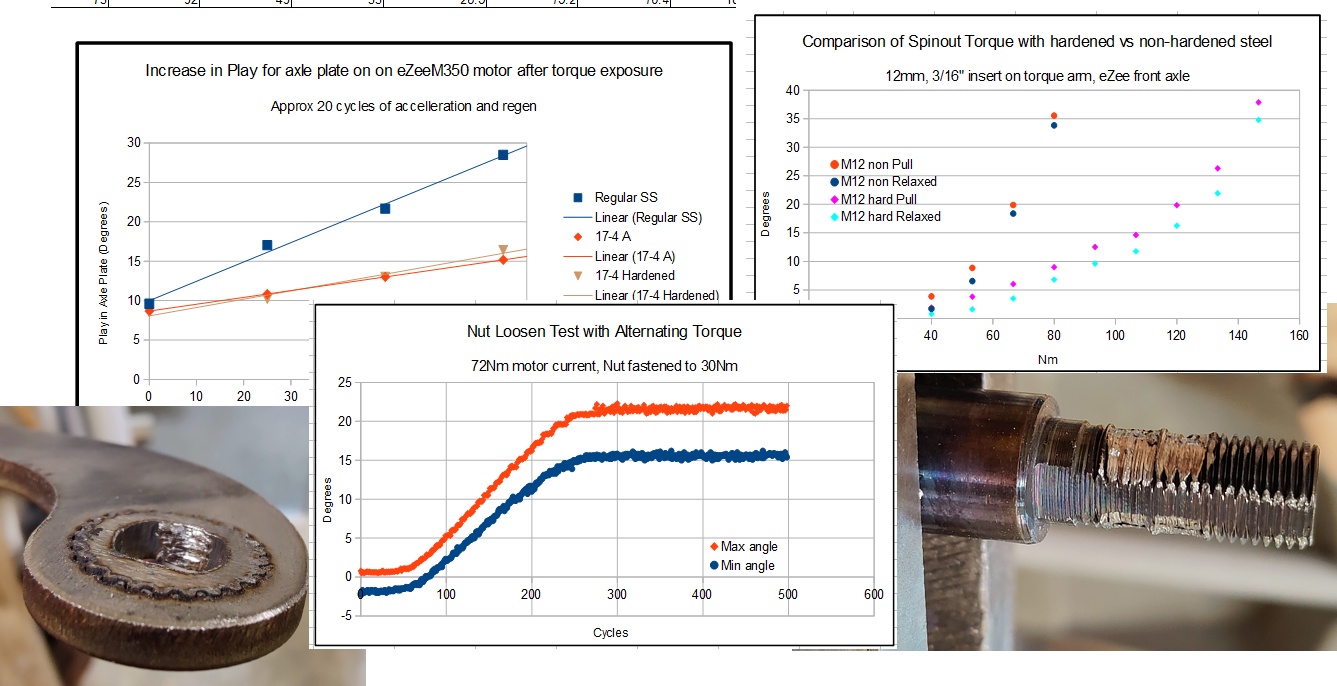 But first, time to talk about the fruits we have to show for it! There are now 3 new torque arm models in production here at Grin, taking advantage of both our improved knowledge from all the testing and enhanced manufacturing facilities.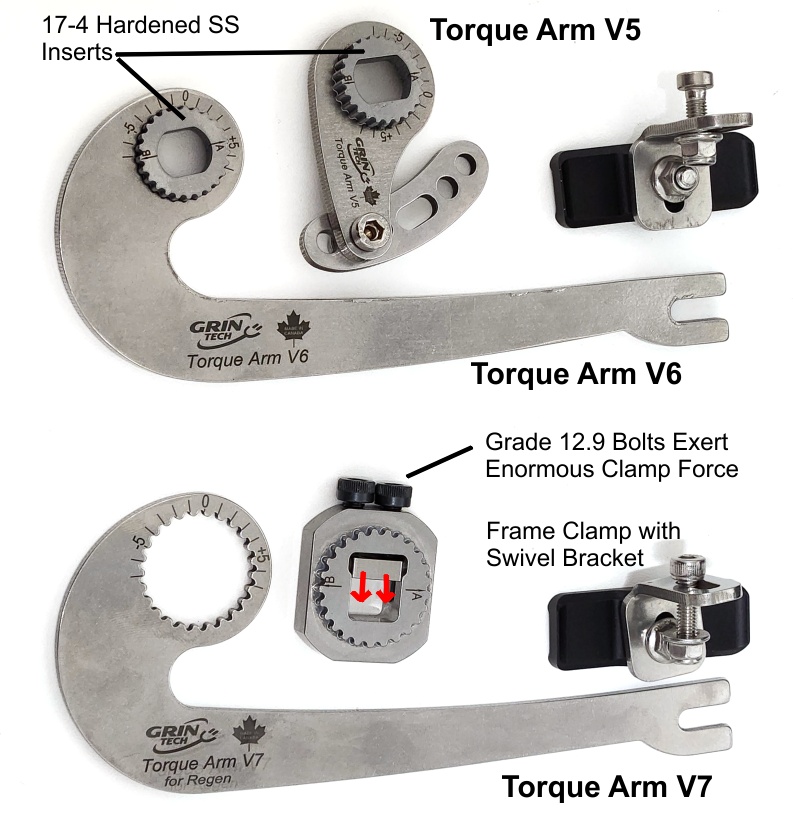 Torque Arm V5 takes the convenient eyelet mounting of our V2 arm, but adapts it to work on both front and rear hubs with any dropout angle using a splined insert. It also has a stronger linkage arm less liable to slip. This is the perfect choice for bikes with fender or rack eyelets.
Torque Arm V6 is an ideal option for frames that don't have eyelets near the dropouts. This attaches to any frame tubing using our machined frame clamp assembly that can swivel and slide to line up with any arm position.
Both the V5 and V6 arms include tight-fitting inserts for M12 and M14 axles made of especially tough 17-4 stainless steel alloys. This material is hard as rock and provides over 80% more spinout strength than the more common 304 stainless. It survives all testing unscathed even while axles shear right in half.
Finally, our Torque Arm V7 addresses hub motors with regenerative braking. Particularly geared motors with M12 axles which are notoriously difficult to keep in place. An entire clamping block assembly machined from 17-4 stainless can compress the axle with several thousand pounds of preload force.
These arms are available to purchase by themselves or included in conversion kits. We've even got fully detailed installation guides hot off the presses.