Happy 2022 everyone and we've got good news to share on the battery stock front. The last of our large ebike battery orders that we placed at the beginning of last year has finally been delivered, including some new high triangular form factor options.
---
Triangle Batteries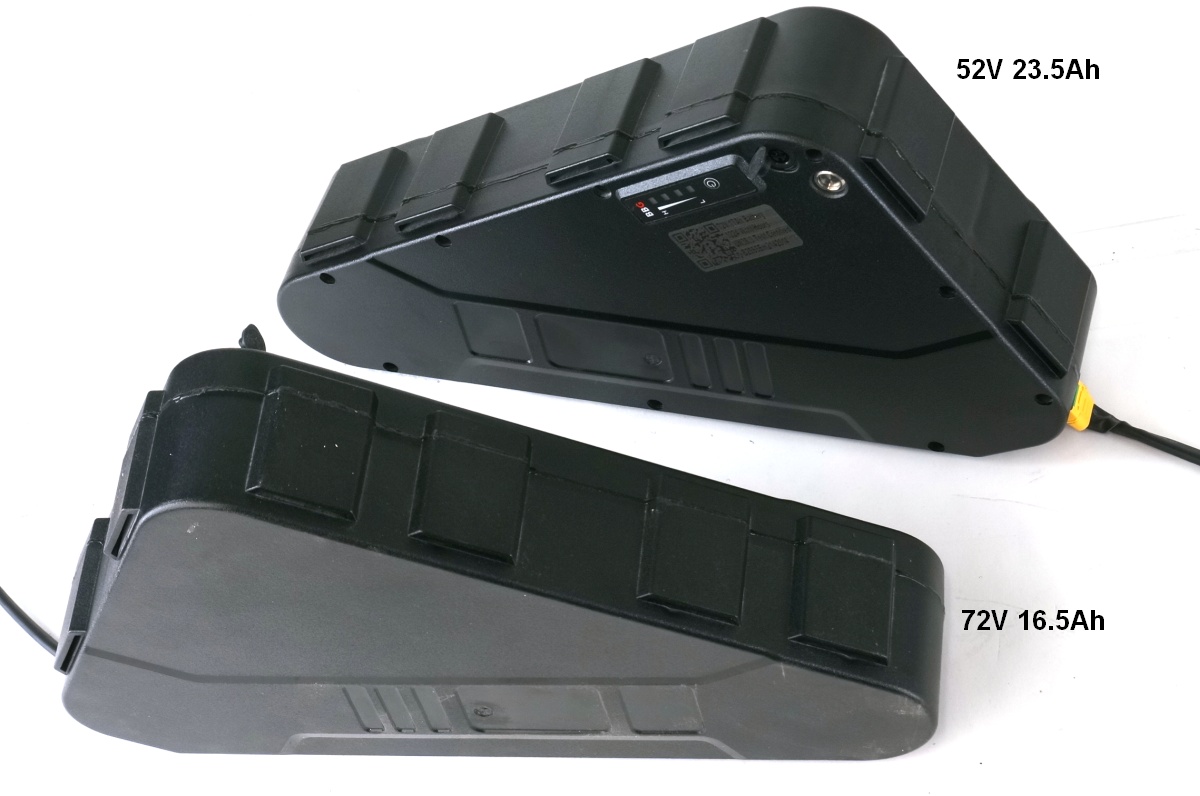 We're now carrying battery options based on a massive 100 cell triangular frame enclosure to support long distance ebike setups. These pack over 1.2 kWhr of energy neatly in the frame cavity of most diamond frame bikes. The 52V 23.5Ah option will provide over 120 km of range with typical ebike consumption rates, and a high voltage 72V 16.5Ah model will serve well for fast EV builds requiring 72 volt operation.
Large and Small Downtube Packs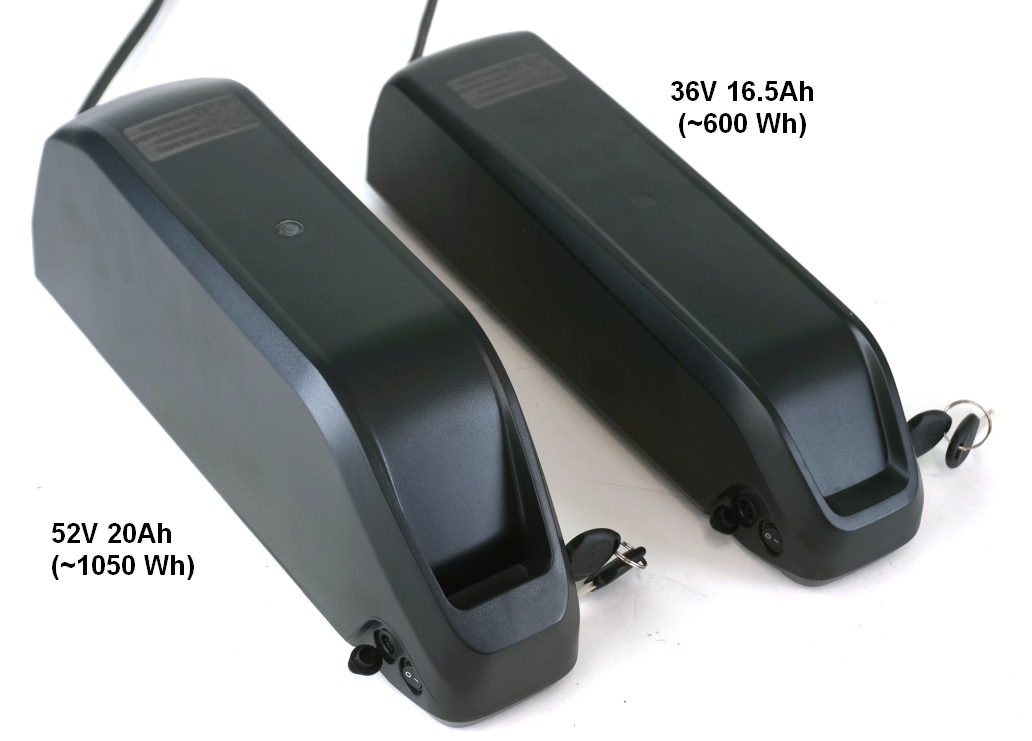 We've also replenished our stock of 52V 20Ah downtube batteries for the ready-to-roll kit systems. These have been extremely popular workhorse batteries in long range ebike builds. Supply and availability necessitated a switch from Panasonic GA cells to Samsung 35E cells but they are otherwise nearly identical in performance.
At the other end of the spectrum, we received our first set of batteries using the small Reention DP5C casing with a 36V 16.5Ah pack that is lightweight and low profile. This is an ideal choice for more discrete bike builds where the pack doesn't stand out as much.
LiGo's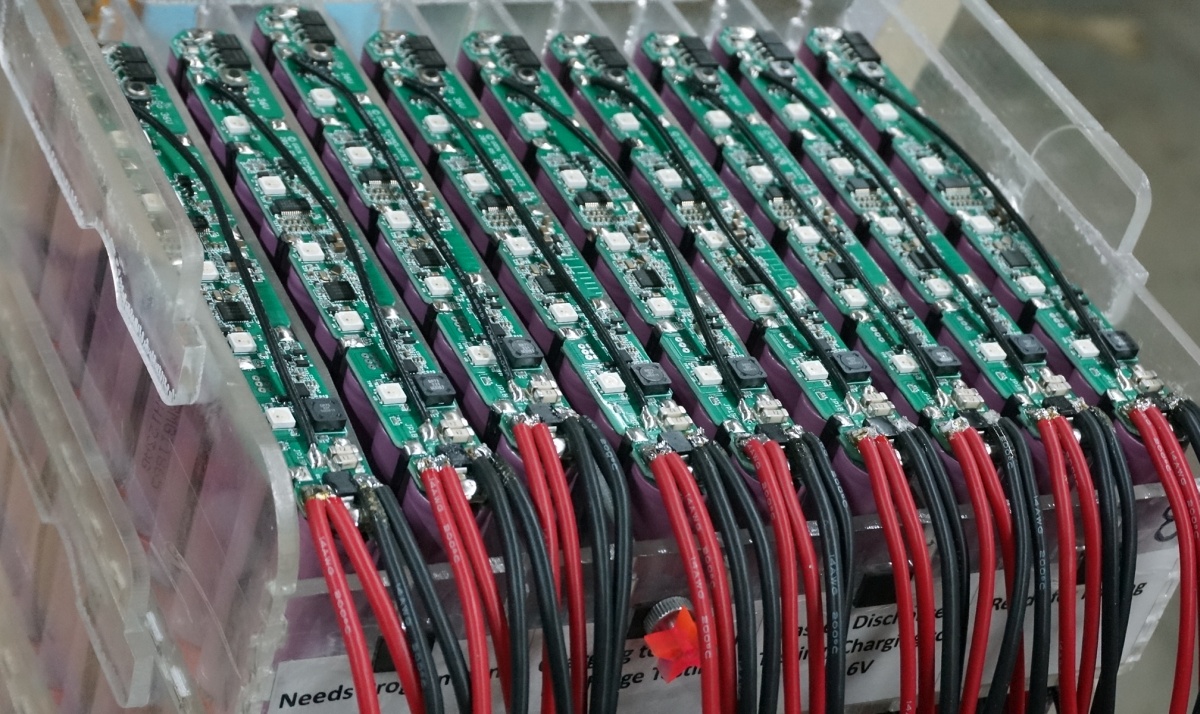 Finally, both our regular LiGo and high current LiGo+ cells and BMS boards are on hand again and our manufacturing staff are working overdrive making them into finished LiGo bricks. Within a few weeks we expect to be caught up with most of the back-orders and we look forward to having extra stock of these air-travel friendly batteries.