After quite a long testing and verification period we're finally ready to release our 3.11 firmware update for the CA3! It is highly recommended to update your CA3 to this software, especially if you're on 3.1, for some important bug fixes and much improved PAS response.
You can grab the latest firmware using the CA software utility by clicking the "Get New Firmware" button - happy flashing!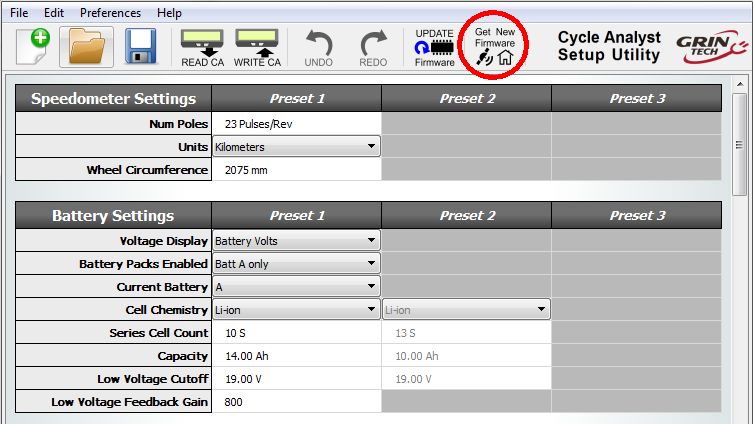 We are also happy to let everyone know that the Crystalyte motor shipment has finally arrived after some delays at the port!. As you can see, we're very excited to have these back in stock to help you all out with your projects.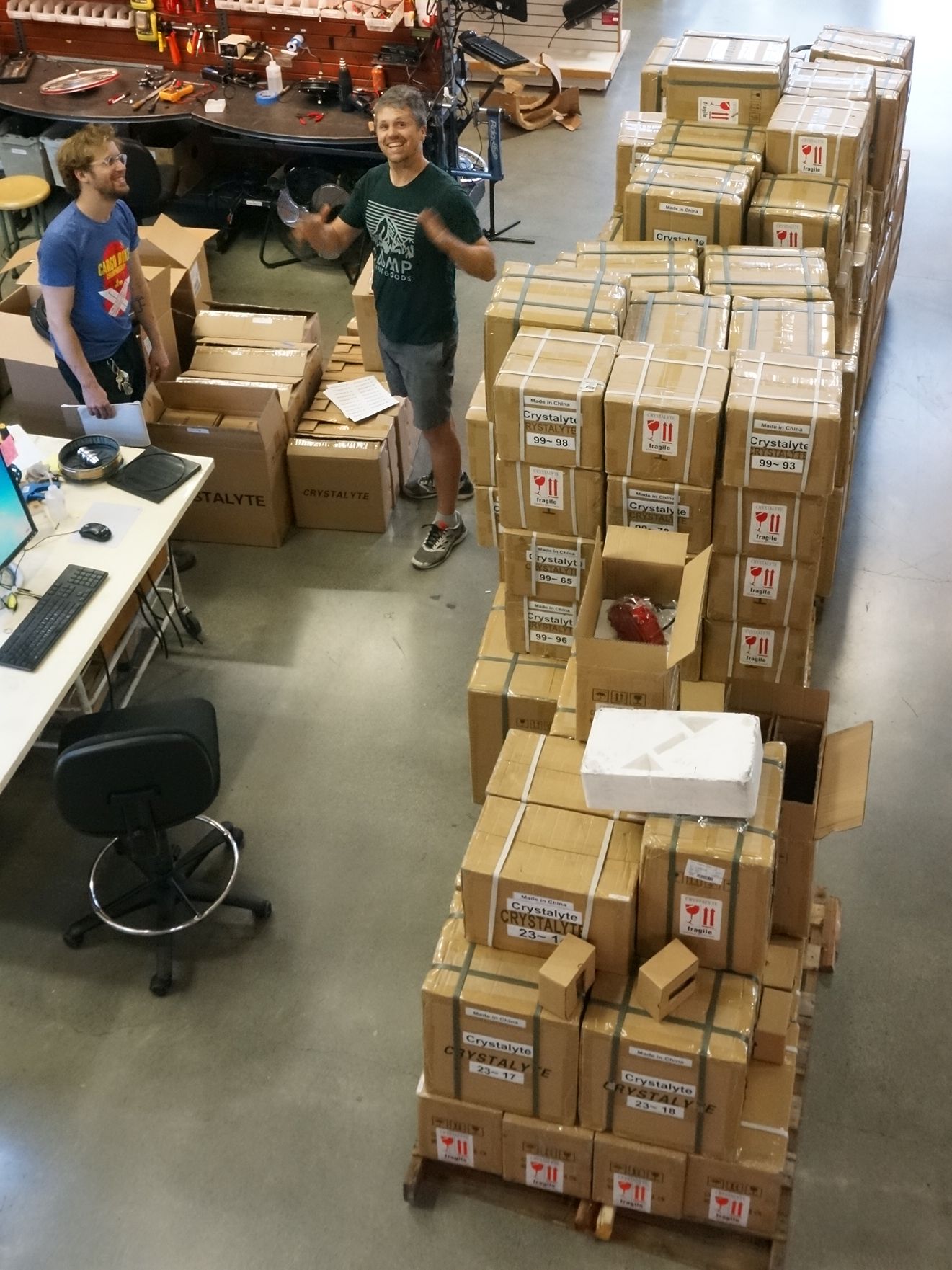 Included in this shipment are the much awaited 3540 motors with their slick "UFO" design. These are the replacements for the older square style "H" motors, you may have noticed that this change was implemented last year with the 3525 front and rear motors. As always, we have the motors customized with a 10K NTC thermistor for thermal rollback using the CA3 and an easy Statorade fill port under the disk brake mounts.
We also have restocked the classic Stokemonkey direct-drive motor, and Brompton NSM and SAW20 motors.