We quietly started carrying Hailong downtube mount battery packs last fall, but didn't announce anything as they lacked UN38.3 certification and so were available for local pickup only. Well, that's all changed and we now have a 52V 13Ah downtube battery with UN38.3 documents that we can ship over the world. These battery packs are using the Panasonic GA cells, nominally 3.5Ah each but we'll rate them more conservatively at 3.3Ah.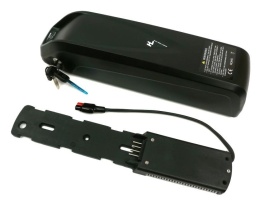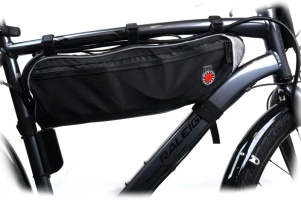 These are great low center of gravity batteries for ebikes running 20-25A motor controllers. The BMS circuit is capable of 40A continuous but usage at these levels isn't recommended for cell longevity. For bikes that don't have suitable waterbottle eyelets on the downtube, we also have sourced a nice Banjo Brothers frame bag that holds them neatly from the toptube, and helps your conversion look less like an ebike with the obvious battery exposed.
Not sure how to pick a battery?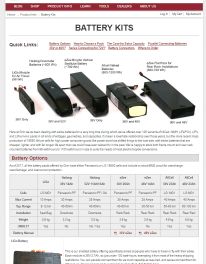 We've also recently rewritten our battery kits info page, updating it to reflect our 2017 battery options with summary explanation on choosing the best pack for your setup.
This updated page also includes tips on parallel or series wiring for connecting batteries and other tidbits that you may find useful when considering a new battery purchase.